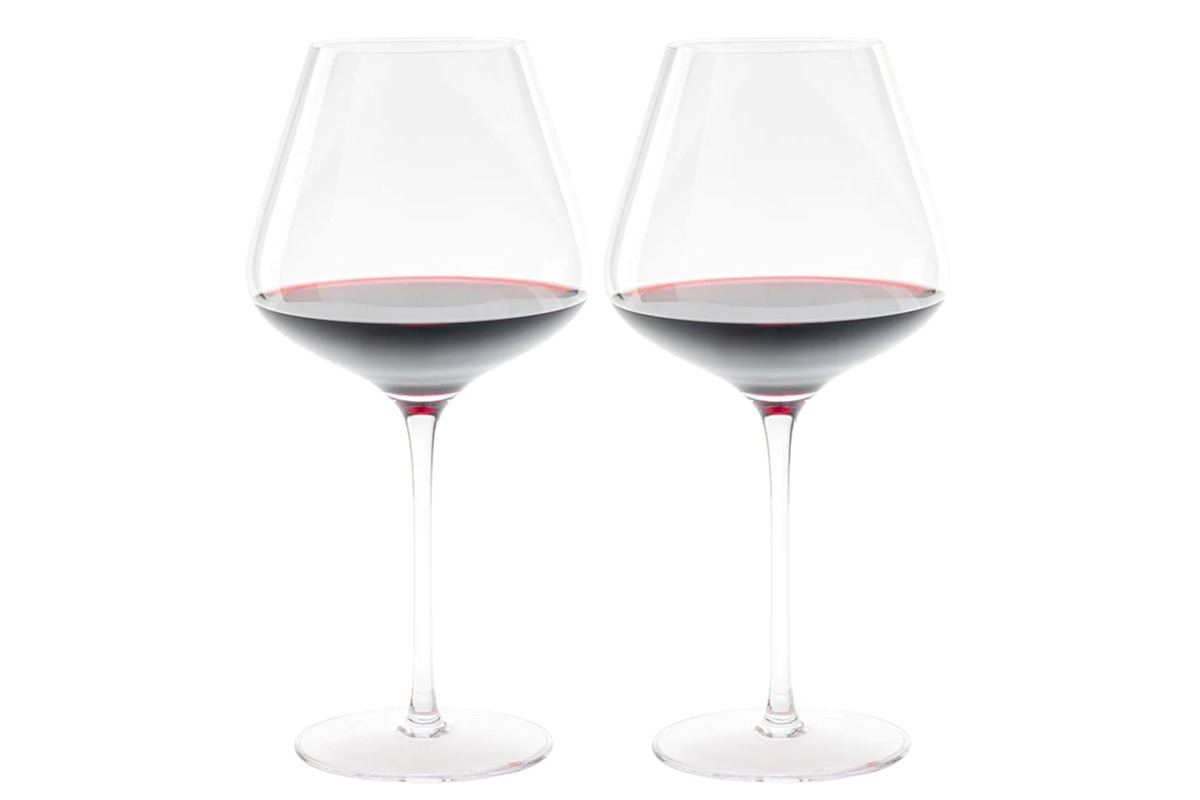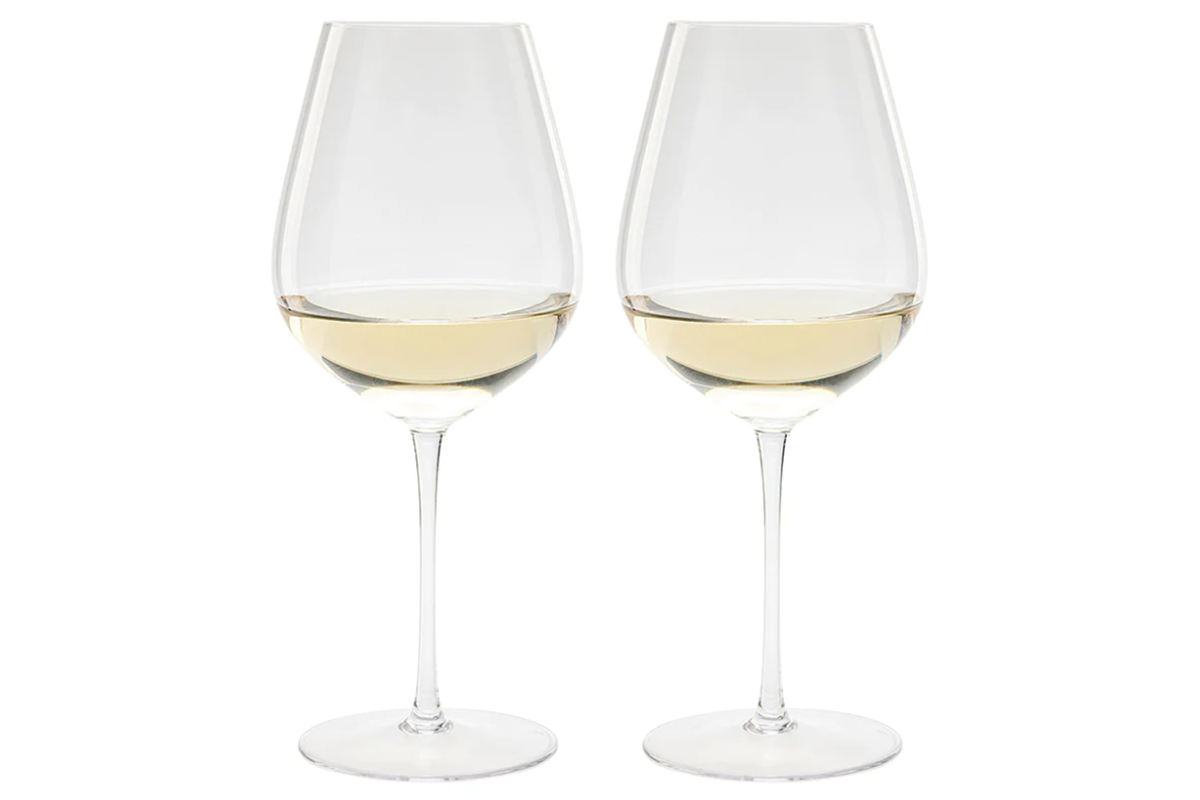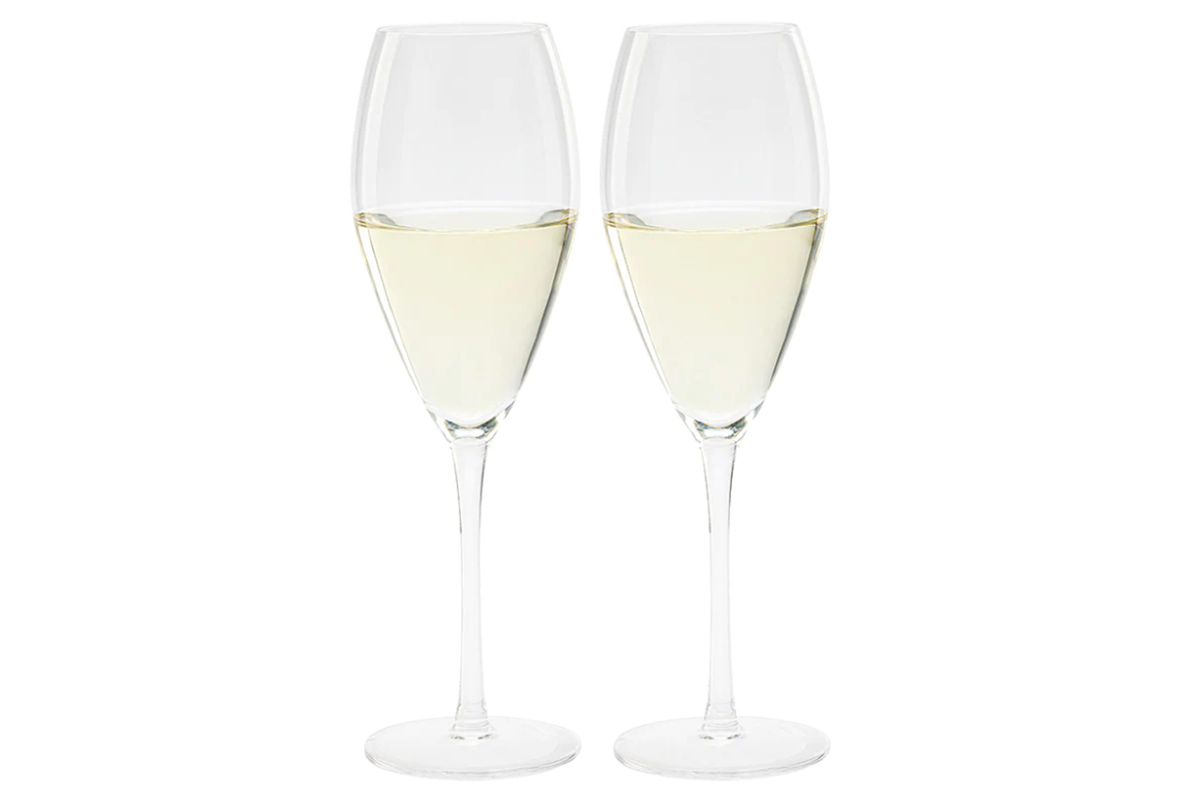 Description

Shipping

Store Pickup

Delivery
All sold individually 

The Balthazar has a broad bowl and a specially designed narrow cone.  At 9.8 inches tall and holding 29 ounces, it is perfectly shaped to bring out the most from lighter and medium-bodied reds like Pinot Noir or a Burgundy.  With its flatter bottom, it sits comfortably in your hand, and when you swirl your wine, be prepared for the marvelous, concentrated nose that comes forward to greet you!
9.8" tall
4.8" diameter
29 oz. capacity
Best with reds
Tired of those skinny champagne flutes that hardly hold anything? Try the Demi sparkling wine glass then! Terrific for any kind of sparkling wine, whether it be a Champagne, Prosecco, or even a Kir Royale cocktail. The Demi holds 14 ounces and is 9.8 inches tall. This is the sparking glass that actually provides room for a proper poor and it allows for the aromas and flavors of these wonderful wines to really open up!
9.8" tall
3.3" diameter
14 oz. capacity
Best with sparkling wines
The Imperial glass has a beautiful shape and feel. It is designed for whites and full-bodied reds like Cabernet Sauvignon or a nice Bordeaux. The Imperial glass holds 34 ounces, is 11 inches tall, and has a lengthened and broad bowl, allowing the tannins to really come forward. This versatile glass can be the base to build a collection off of!
11" tall
4.7" diameter
34 oz. capacity
Best with whites and reds
At this time we are unable to ship perishables, flowers, and wine. In-stock items usually ship within 48 hours; please specify your preferred shipping or pickup date at checkout. Note that holiday and expedited orders (before 1 PM EST) may have altered timelines For oversized items, additional shipping charges may apply.

Learn more on shipping here.
On the cart page, you can select what day you would like to pickup your order.  You can assume that your order will be ready by 10AM on the day selected unless we have communicated with you differently.
We deliver any store item for a flat $20 fee within 20 miles; costs vary for longer distances and larger orders. On the cart page, choose your preferred date and time for delivery. Ensure someone's available for perishable deliveries. Please provide the recipient's phone number for smooth delivery.
Learn more about local delivery here.
---
Local Delivery in Greater Atlanta
In-Store Pickup Available
---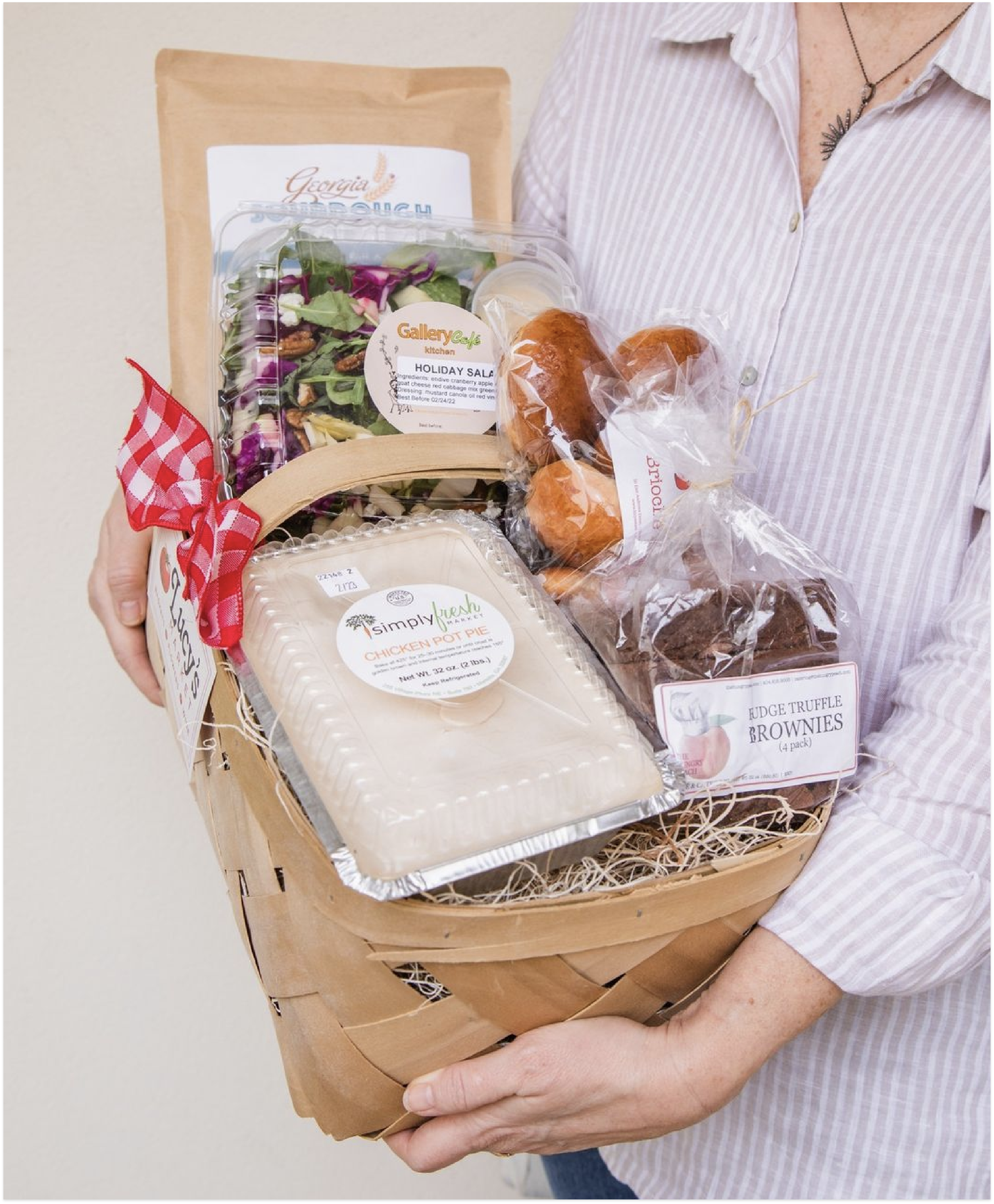 Gifting Made Easy
Discover the perfect present with Lucy's Market's meticulously curated gift baskets. From gourmet treats to premium wines, each basket boasts a unique selection of high-quality products that promise to impress. Whether you're looking for a personal gift or aiming to wow with corporate gifting, we offer tailored solutions to meet all your gifting needs with a touch of elegance and personalization.
Experience the Market
At Lucy's Market, you'll find a curated selection of both local and international goods all in one place. Whether shopping for daily essentials or finding the perfect item to celebrate the season, Lucy's Market offers a unique and convenient shopping experience where quality meets variety.