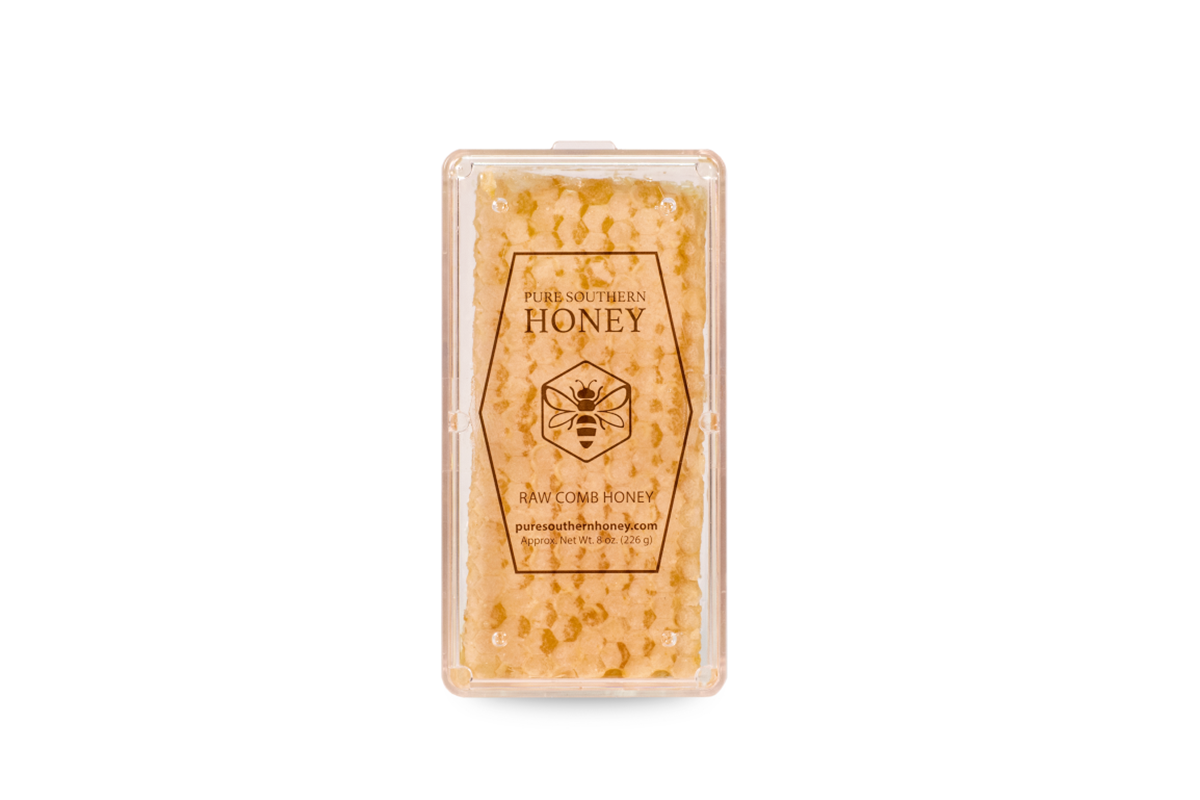 Description

Shipping

Store Pickup

Delivery
100% Raw Honeycomb Cassette (approximately 8oz 2x4)
Our honeycomb comes straight from the bees, they even cap and seal the comb themselves. We simply slice it off the wooden frame and deliver it to your table. This gourmet honeycomb derives from a range of floral sources native to Southeast Georgia, consisting of mainly Gallberry with some Tupelo, Blackgum, and Palmetto flowers. It is unique in its natural flavor and that it does not crystallize quickly, giving itself a longer shelf life compared to average honey's.
100% RAW, UNFILTERED, UNHEATED HONEY - Why? Because the bees make it best! Plus, pure honey has a multitude of health benefits. When honey is heated the vitamins, enzymes, and etc. are weakened or destroyed. We serve honey humbly in it's purest form and always will.
DELICIOUS NATURAL FLAVOR - This gourmet honeycomb derives from a range of floral sources native to Southeast Georgia. Its unique natural flavors come straight from the hive.
OUR HONEY COMES FROM OUR BEES - It is not advertised, but many honey companies in the industry will often mix and heat their honey with honey from other sources to either meet demand or improve their product. Pure Southern Honey derives solely from our 4,000 beehives, so you can expect to enjoy a consistent flavor deriving from a single location.
AMERICAN HONEY - Raw honey has been harvested by our family in South Georgia for generations and we pride ourselves in serving honey that is 100% raw, unfiltered, and never heated.
LONG SHELF LIFE - Our dependable honeycomb does not crystallize quickly. It's Southern Georgia origins of primarily Gallberry with some Tupelo, Blackgum, and Palmetto flowers give it a longer shelf life compared to average honeys.

Honey Straws: Each Pure Southern Honey Straw Gift Set contains 12- raw, unfiltered, and unheated honey straws. Straws are also wrapped individually for added convenience.
At this time we are unable to ship perishables, flowers, and wine. In-stock items usually ship within 48 hours; please specify your preferred shipping or pickup date at checkout. Note that holiday and expedited orders (before 1 PM EST) may have altered timelines For oversized items, additional shipping charges may apply.

Learn more on shipping here.
On the cart page, you can select what day you would like to pickup your order.  You can assume that your order will be ready by 10AM on the day selected unless we have communicated with you differently.
We deliver any store item for a flat $20 fee within 20 miles; costs vary for longer distances and larger orders. On the cart page, choose your preferred date and time for delivery. Ensure someone's available for perishable deliveries. Please provide the recipient's phone number for smooth delivery.
Learn more about local delivery here.
---
Local Delivery in Greater Atlanta
In-Store Pickup Available
---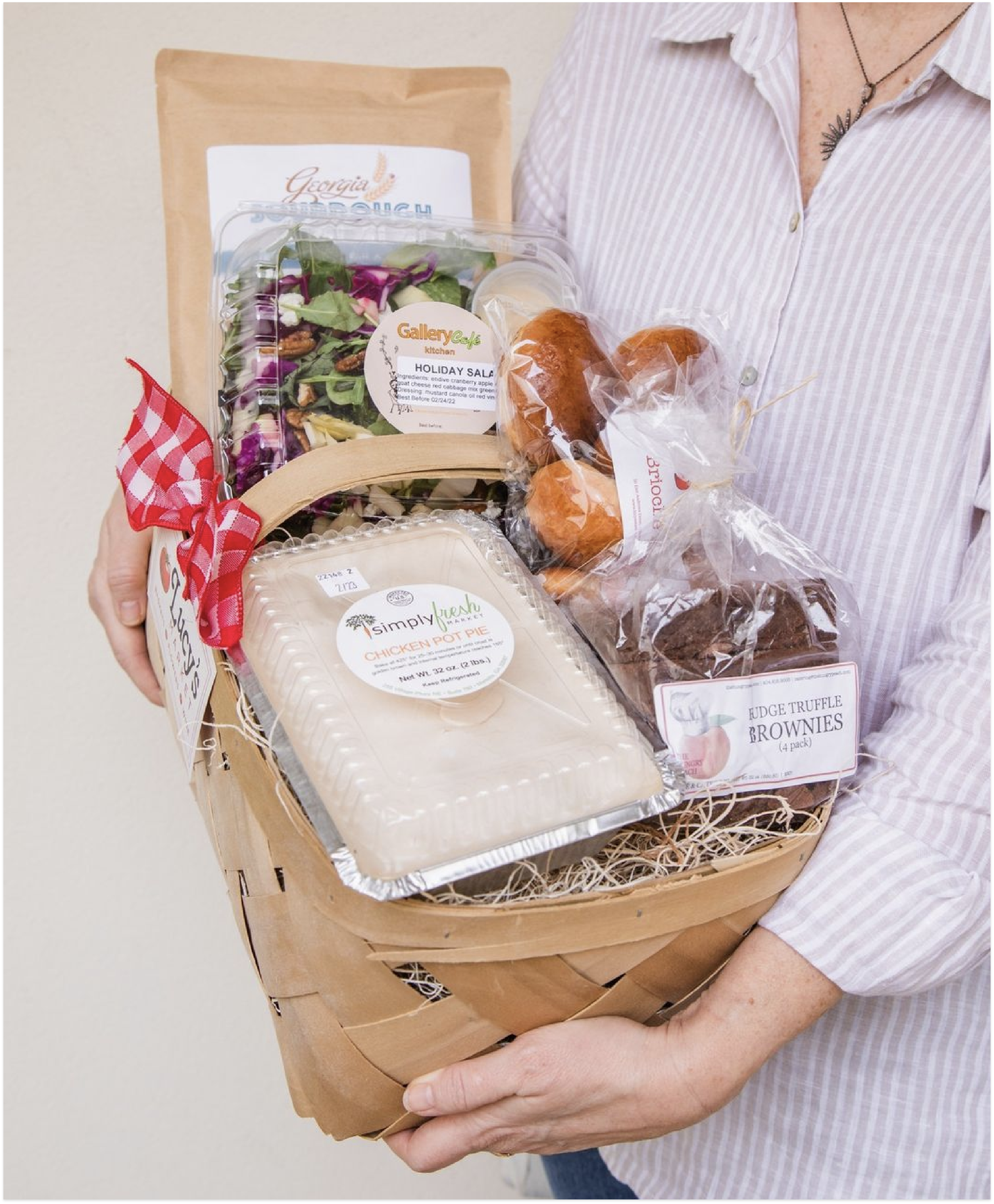 Gifting Made Easy
Discover the perfect present with Lucy's Market's meticulously curated gift baskets. From gourmet treats to premium wines, each basket boasts a unique selection of high-quality products that promise to impress. Whether you're looking for a personal gift or aiming to wow with corporate gifting, we offer tailored solutions to meet all your gifting needs with a touch of elegance and personalization.
Experience the Market
At Lucy's Market, you'll find a curated selection of both local and international goods all in one place. Whether shopping for daily essentials or finding the perfect item to celebrate the season, Lucy's Market offers a unique and convenient shopping experience where quality meets variety.